محمد علي عبدالهادي الشهري
استاذ مساعد علم الوراثة الجزيئية
استاذ مساعد علم الوراثة الجزيئية
العلوم الطبية التطبيقية
المختبرات الطبية
استاذ مساعد علم الوراثة الجزيئية , استشاري علم الوراثة الجزيئي , عضو الجمعية السعودي للطب الوراثة , الاهتمامات البحثية , RNA splicing , human genetics , molecular diagnostic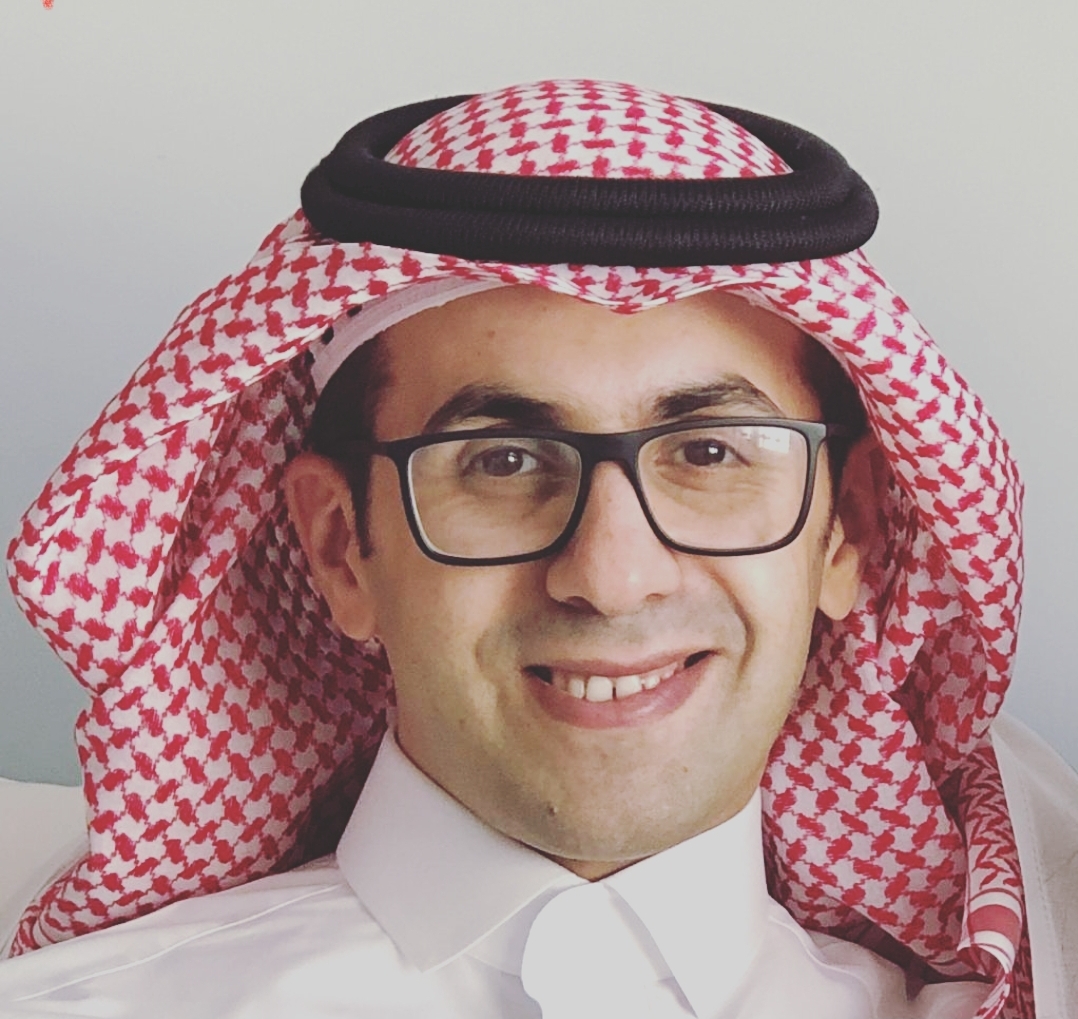 ---
المؤهلات العلمية
Ph.D. Human Genetics.
Newcastle University, UK. Dissertation: Combinatorial control of splicing, a case study: Integrin
?6.
Supervisor: Dr. Julian Venables, Prof. John Burn, Prof. David Elliott.
MSc.
Genetics and Biochemical Residency. University of Glasgow Medical School, UK. Thesis: The correlation of genotype and phenotype in long QT syndrome: Prediction of risk and clinical potential of genetic testing.
BSc.
Medical Laboratory and School of Applied Medicine. King Khalid University.
The kingdom of
Saudi Arabia.
الخبرات
الخبر
Head of infection control committee, Applied Medical Science Collage, Najran University.
Head of Public Health Department, Najran University Hospital.
Academic advisor, Najran university.
The secretary of bored of the clinical laboratory, Najran University.
Head of security and safety committee, Applied Medical Science Collage, Najran University.
Head of the skills development committee, Applied Medical Science Collage, Najran University.
ات التدريبة
التخصصات والمهارات
RNA Splicing and synthetizing skills.
Teamwork, Goal oriented, adaptability and interpersonal skills.
Critical thinking and problem solving skills.
Computer, Internet & Advanced Tech. skills.
Languages: Arabic, English.
الدورات التدربية
Bioinformatics and data analysis for
Next Generation Sequencing by Ecseq.
Munich, Germany.
Academic Skills and Learning Development
.
Newcastle University. UK.
Assessing Health and Welfare of Laboratory Animals. Newcastle University. UK.
Basic chemical safety training. Newcastle university. UK.
Pre-sessional academic language certification for Medical Sciences. College of Linguistics, University of Glasgow. UK.
Alshehri, O. Mahnashi, M. & Sadiq, A. Zafar, R. & Jan, M. Ullah, F. Alshehri, M. Alshamrani, S. Hassan, E. (2022). Succinimide Derivatives as Antioxidant Anticholinesterases, Anti-?-Amylase, and Anti-?-Glucosidase: In Vitro and In Silico Approaches. Evidence-Based Complementary and Alternative Medicine. 1-12. 10.1155/2022/6726438.

Alshehri, M.

(2022). Application of Chemically and Physically Synthesized Metal

Nanoparticles to Staphylococcus aureus. Journal of Pharmaceutical Research International.

34(28A)

:

36

-59. 10.9734

/jpri/2022/v34i28A36020.

Saif, A. Shahrani, M. Alshehri, M. Abohassan, M. & Alshehri, M. Radhakrishnan, S. Prasanna, R. (2022). Computational analysis and in vitro evaluation of TMF 104, for its antioxidant, antimicrobial and anticancer efficacies. Biotechnology and Applied Biochemistry. 10.1002/bab.2337.
Ullah, A. Lin, Z. Younus, M. Shafiq, S. Khan, S. Rasheed, M. Mahmood, A. Alqosaibi, A. Alshehri, M. Khan, A. Umair, M. (2022). Homozygous missense variant in POPDC3 causes recessive limb girdle muscular dystrophy type 26. The Journal of Gene Medicine. 24(4): e3412. 10.1002/jgm.3412.
Mahnashi, M. Jabbar, Z. Alamgeer. Irfan, H. Asim, M. Akram, M. Saif, A. Alshahrani, M. Alshehri, M. Asiri, S. (2021). Venlafaxine demonstrated anti-arthritic activity possibly through down regulation of TNF-?, IL-6, IL-1?, and COX-2. Inflammopharmacology.

29(5): 1413-1425

.

10.1007/s10787-021-00849-0.

Alshehri, M.

Bahwerth, F. Althagafi, Z. Alsolami

, H. Almalki, A. Saif, A. Almalki, S. Mazhar, A. Alghamdi, M. Farouk, A. SadiqAshari, R. Yousr, S. Bahwny, B. Al-Afghani, H. Assaggaf, H. Aeban, R. Ahmed, O. Al-Afghani, H. (2021). Effectiveness of Gaseous Ozone as a Disinfectant for Nosocomial Pathogens in a Healthcare Emergency Room. Archives Of Pharmacy Practice. 12 (4): 17-24. 10.51847/UvHgz7UtJC.
كيمياء أكلينكية 3

ثقافة صحية

ادارة الجودة

الوراثة والبيولوجيا الجزيئية

الإنسان والصحة والبيئة

مشروع بحث طلابي
الوصف
الساعات المكتبية
الوصف
8-9
9-10
10-11
11-12
12-1
1-2

الأحد




Sunday

الاثنين


Monday

office hours
الثلاثاء


Tuesday

office hours
الأربعاء


Wednesday

الخميس


Thursday

office hours